Map Alias
The Dinamica EGO Map Viewer now offers support for map aliases. By supporting map aliases, map viewer can assign more meaning to the information being displayed.
The aliases assigned by the map viewer are not used by other components of Dinamica EGO and have no impact on the simulations.
Setting up alias
You need a loaded map to assign an alias, if you are unsure about how to load maps, please check

Load a map

.
With a map loaded, click on the information icon (

) to show selected map information.
A dialog will popup and you will be able to change the map alias by writing the new alias on the top text field.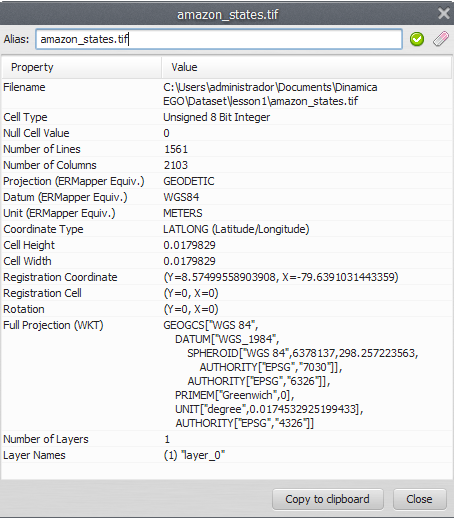 The alias will be changed when you hit the "Apply map alias" (

) or "Restore original alias" (

) icons.
You can also change the map alias by double clicking the map name/alias on the "Maps" window.
After changing the map alias, you will see the new alias every time a map filename would be shown instead (legend, map information dialog, movie maker).